Bobby Ray Simmons Jr. known professionally as B.o.B, is an American rapper and record producer from Decatur, Georgia who signed a joint venture deal, with Atlantic Records and American rapper T.I.'s Grand Hustle Records. B.o.B quickly rose to fame after his commercial debut single "Nothin' on You", reached number one in both the United States and the United Kingdom.
He would later release his third single "Airplanes", which also topped several major music charts. B.o.B's debut studio album The Adventures of Bobby Ray, was released in April 2010, reaching number one on the US Billboard 200 and was eventually certified 2x platinum by the Recording Industry Association of America (RIAA) in 2016. B.o.B released his second studio album Strange Clouds, in May 2012. Strange Clouds eponymous lead single became his fourth top 10 hit on the Billboard Hot 100 followed by singles "Both of Us" and "Out of My Mind" being certified platinum by the RIAA. B.o.B. proceeded to drop his 3rd studio album, Underground Luxury and recently released his 4th studio album "Ether," this Spring 2017.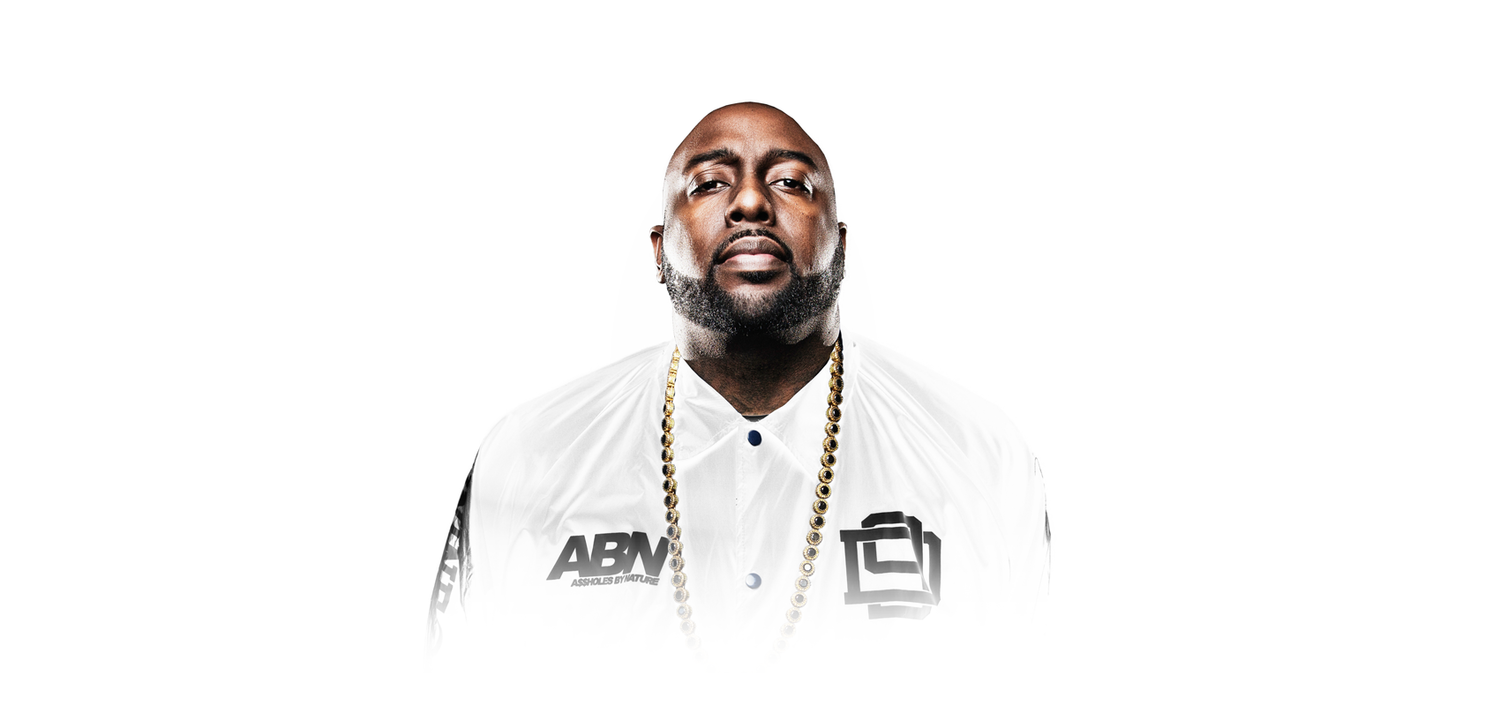 Frazier Thompson, best known as - Trae Tha Truth, is a legendary rapper and humanitarian reigning from Houston, TX. Aside from his solo career, Trae is also known as a member of the underground rap collective Screwed Up Click, as well as founding member of the Southern hip hop group ABN. In 2003, he began his solo career with the album Losing Composure, followed by Same Thing Different Day, Restless, Life Goes On and The Beginning in in 2004 – 2008. After creating major buzz for himself as a Texas legend, hip hop star TIP "T.I." gained high interest in Trae's skills as an artist leading him to sign Trae Tha Truth to Grand Hustle Records in 2012.
Trae has also been receiving much acclaim for his hilarious star-studded online self-entitled cartoon series – Trae, featuring guest appearances from talent such as Snoop Dogg, Rick Ross, Marlon Wayans and Omar Epps.
D'Juan Montrel Hart (born January 15, 1979), better known by his stage name Young Dro, is an American rapper. After gaining recognition with his regional hit song "Yes Sir", from his 2002 independent album I Got That Dro, Young Dro aligned himself with fellow Atlanta-based rapper T.I. and signed to his label, Grand Hustle, in 2004. Young Dro's debut Best Thang Smokin', was released in August 2006, under Grand Hustle and Atlantic Records.
The album was preceded by his debut single "Shoulder Lean", which served as the album's lead single and proved to be a hit in the urban community and Billboard charts.[2] After amassing an abundance of mixtapes, Young Dro released his second album High Times, 7 years later on October 15, 2013, under Grand Hustle, Atlantic and E1. It spawned the single "FDB", his highest charting single since "Shoulder Lean"
A native of Albany, GA, Translee is quickly becoming an underground name in the streets of Atlanta. Raised in Huntsville, AL Translee began recording at the age of 18 when he decided to seriously pursue a career in music. Arriving in Atlanta in 2009, Translee entered into the industry by interning and assisting in promotions for Young Mogul Entertainment artist V.I.C ("Get Silly" "SAY BOW") and ColliPark Musics' girl group Vistoso Bosses. Not long after, Tip showed his interest, and signed him to his growing Hustle Gang roster. His upcoming project M.A.O.T.P 2 is set to release soon. Translee also lent his vocals for the Hustle Gang collaborative project, We Want Smoke, which released 10/13/17.
Born Rodriquez Smith, RaRa is an Atlanta rapper hailing from the legendary Decatur neighborhood. RaRa gained attention from some of the pioneer Atlanta acts such as Goodie Mobb, Killer Mike and Jermaine Dupri, and eventually Tip who signed him to Grand Hustle Records. Recently, RaRa released his debut project "I Am What I Am" in March of 2017, and can also be heard on Tip's powerful single 'Black Man' in which he co-produced. RaRa is also featured in the Hustle Gang collaborative album, We Want Smoke, dropping 10/13/17 and is working on a new upcoming project as well.
hauntrell Pender, publicly known as Tokyo Jetz, is an American rapper and songwriter. Tokyo initially gained recognition when a Facebook freestyle to Yo Gotti's "DM" record went viral with a million views in two days. Intent on pursuing a career as a rapper, she released her mixtape Flyy Shit Only August 8, 2016 which has over 195k views, 134k streams, and 37k downloads.
After the release of Flyy Shit Only, Tokyo gained the attention of T.I. and they immediately began to record together, which led to her 2017 signing to Grand Hustle record label. As a member of Hustle Gang, Tokyo, alongside of T.I., Young Dro, Trae Tha Truth and her label mates toured over 30 cities in the nationwide Hustle Gang tour. Tokyo recently released her debut album, Viral, August 2nd. This project was a gift to her fans, detailing her journey as an artist and showing how she got her start, virally. Tokyo Jetz is also featured on the collaborative Hustle Gang album entitled, We Want Smoke, which released October 13th
Born Kedral Long Jr., Yung Booke is an Atlanta native hip-hop artist from the Capitol Homes Housing Project neighborhood. In 2010 & 2011, Booke dropped 'Airborne Academy' and 'Live From Capitol Homes' which received the attention from hip-hop mogul, Tip "T.I." Harris, leading to Yung Booke signing with Grand Hustle Records. After much success with follow up mixtapes, Booke released his smash hit "H.I.T.V" featuring fellow label mate London Jae, which is steadily climbing the charts.
Booke toured alongside of Tip, B.o.B., Trae Tha Truth, Young Dro and more during the Hustle Gang Tour. Yung Booke is set to release his next project, Now or Never, Fall 2017.
London Jae is an American rap artist hailing from the Southside of Atlanta, Ga. Trying not to become a product of his environment, London used music early on as a way to escape his realities. In 2015, he gained the attention from top rap artist B.o.B and his newly founded label, "No Genre". It wasn't long after he signed with No Genre that the King of the South, T.I.P. "TI" Harris, would recognize his uniqueness and delivery. T.I.P. began mentoring
London. London Jae released two new projects this April, Ambition and 10 Summers which received much acclaim. He will also joined the roster for the 39-city Hustle Gang Tour, kicking off last April.
5ive Mics is a Brooklyn, NYC native hip-hop artist, actor and entertainer signed to Grand Hustle Records. 5ive is known for his raw New York style flow and aggression on a track. Having been signed with Grand Hustle for nearly a decade, 5ive Mics will be featured on the upcoming We Want Smoke album, as well as upcoming projects TBA early 2018.
Born and raised in Decatur, GA, Brandon Rossi is the breath of fresh air that the public and the music industry has been begging for. You can't just call him a rapper or a lyricist; he's simply what the music industry and society need. Someone who will give people something to dance to, bob they're head, jump around, etc; but more importantly, Brandon Rossi's music will inspire. His music inspires everyone; young and old to live with a purpose that will take you from success to significance. Brandon Rossi was recently named a member of Hustle Gang and will be heard on singles such as Friends, Game 7 and more off the Hustle Gang collaborative album, We Want Smoke.